2. Then step two is protect you floor from inside, here is how.
Before placing furniture back on a brand new wood floor, get the right pads and install them underneath each and every piece of furniture. The RIGHT pads will prevent furniture from scratching floors and make your heavy furniture more manageable. This will prevent unnecessary repair costs for the future.
Drive these in the footing of all wooden peg chairs or furniture footings made of wood. If your furniture or chairs have existing plastic pegs, make sure that the felt sticky pads stick to the surface of existing furniture pads. If your not sure, remove the existing ones and replace them with these. The nail will drive in the footing of chairs or sofas, and the sticky felt pads stick to the white plastic caps.
The 2 methods of cleaning hard surface floors.
Method 1.
Using a mop, push pull swiffers, sponge ends, rag mops or just hand cleaning.
Some cleaners may contain chemicals that are harmful to you and wood floors. Using the RIGHT cleaner is important so Bona hardwood cleaner is the best choice.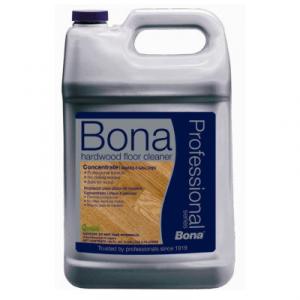 Bona WM700018176 Hardwood Floor Cleaner, 1 Gallon Concentrated Solution Makes 8 Gallons, No Dulling Residue Safe for Wood, Used on NBA and NCAA Courts
Sometimes you just need a professional.
We sanitize, clean, and maintain effortlessly with professional products.
Wood floors do not use steamer to maintain and clean. Let our professionals buff, clean and or renew your hardwoods better than any other methods.
We also offer repair services call 512-554-1693 or feel free to contact us.
Back to Top ^